At a recent storage conference, an attendee approached our booth asking about Datadobi's NAS replication solution, DobiReplicate. As we discussed its ability to replicate data between different vendor platforms, they immediately responded with "Well – heterogeneous– that's the magic word, isn't it?". And I began to wonder, is it truly a magic word? It's not exactly "abracadabra" or "open sesame" (although I've always had some concerns over this one, as I never understood why calling out the name of a seed would open a door, and if we are going down that path, why not "poppy" or "caraway," these are good seeds too you know –but I digress).
In this age of rapidly changing environments, flexibility is the key to success, and nothing's more flexible in the NAS world when you want to have secondary and tertiary copies of data than a heterogeneous – any to any NAS replication –solution. So maybe there is some magic to this after all.
Datadobi introduced DobiReplicate at Dell EMC World in 2017. Built on the industry leading file and object mobility platform, DobiReplicate delivers comprehensive replication functionality down to the individual file level. The ability to seamlessly and accurately replicate NAS data between disparate platforms is a key feature that sets DobiReplicate apart from all other NAS replication solutions. This ability provides complete flexibility when selecting a target for off-site data. As long as the platform supports the NFS and/or SMB protocols, DobiReplicate can safely, accurately, and easily replicate the data.

Customer response to the solution has been stunning, and they have even introduced us to use cases that we had not initially envisioned. Take for example the case of a large power provider in the United States that wanted to create a data protection strategy beyond the typical primary data center to a DR arrangement. In addition to local data protection efforts, their production footprint replicates to a DR site using an in-family replication solution provided by their NAS vendor. This offers the quickest initial off-site recovery option since they have identical hardware at both sites. Beyond this, it was also decided that a tertiary copy should be kept at a third site which they refer to as "The Vault".
For the effort of maintaining a copy of data at "The Vault", they chose to use DobiReplicate – even though the hardware at this location was identical to the hardware at the DR site. And since DobiReplicate doesn't replicate any configuration data, sensitive information such as local IP addresses of the production systems aren't exposed when transmitting data across a WAN to the remote site – as would be the case with an in-family solution provided by the storage vendor.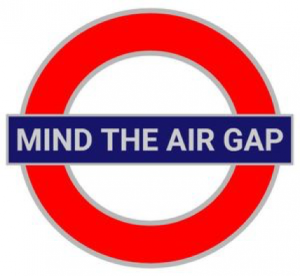 To limit the possibility of outside access, they implemented an air-gap between the secondary site and the tertiary site, thereby restricting access to only the number of hours required each week to bring the tertiary copy of the data up-to-date.
For the company's most critical data, they decided to keep a fourth copy within "The Vault" as well, again using DobiReplicate, as the plan initially called for potentially using a different vendor's storage solution as the target. Both the tertiary system and the fourth system represent complete mirrors of the data as it exists in production, and as such could be used for temporary production efforts should the primary and DR sites be lost, or the data at those sites become unusable. In addition, both sets of data can be used for future restorative efforts as needed.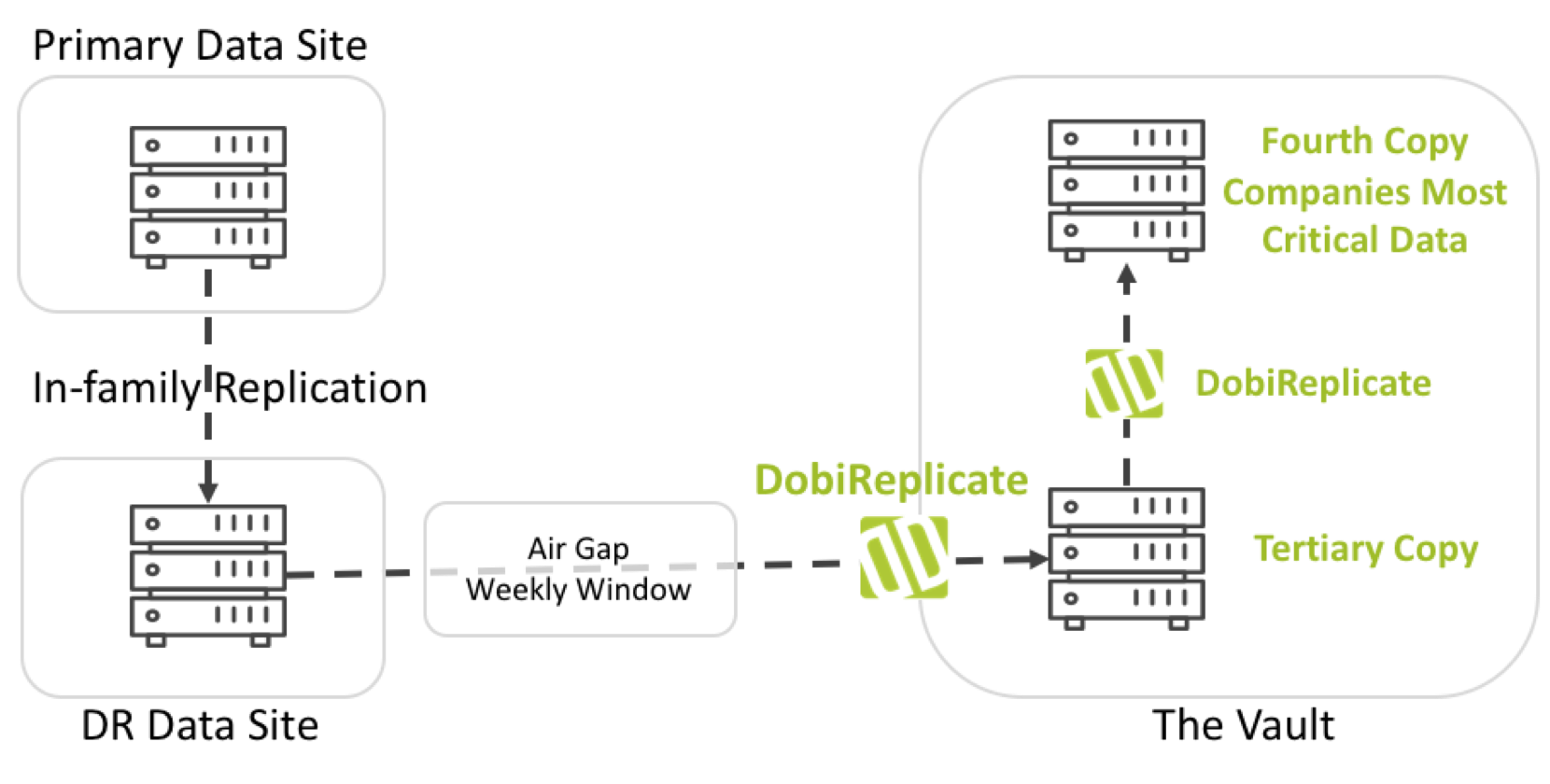 It's a great strategy – redundancy that takes advantage of the strengths of each solution – as it limits unwanted access risk and removes any single solution exposure.
To discover how the magic behind DobiReplicate can help with your NAS replication efforts, please email [email protected].