Enhanced chain-of-custody capabilities in DobiMigrate 5.8 help customers with complex eDiscovery scenarios and stricter data protection directives.
Datadobi has unveiled DobiMigrate 5.8 with a range of enhanced chain-of-custody capabilities. This update gives our customers even more assurance in the integrity of any electronic object throughout a migration – from source to target. The new release further entrenches data protection into systems and processes during the entire lifecycle. It is designed to give our customers the confidence to move or merge unstructured data between platforms – in the cloud or on-premises – without breaking the increasingly strict rules that enforce confidentiality, integrity, and security of electronic information.
DobiMigrate 5.8 refines our software's ability to prove that every document, file, or electronic object is an exact copy of its counterpart on the source system at the time of cutover, which is the moment during a data migration where the old (source) system is no longer accessed and all data clients start accessing the new (destination) system. This allows our customers to increase the precision with which they track and record the sequence of custody, control, transfer, analysis, and disposition of the data item – thereby assisting them with the growing number of complex eDiscovery scenarios.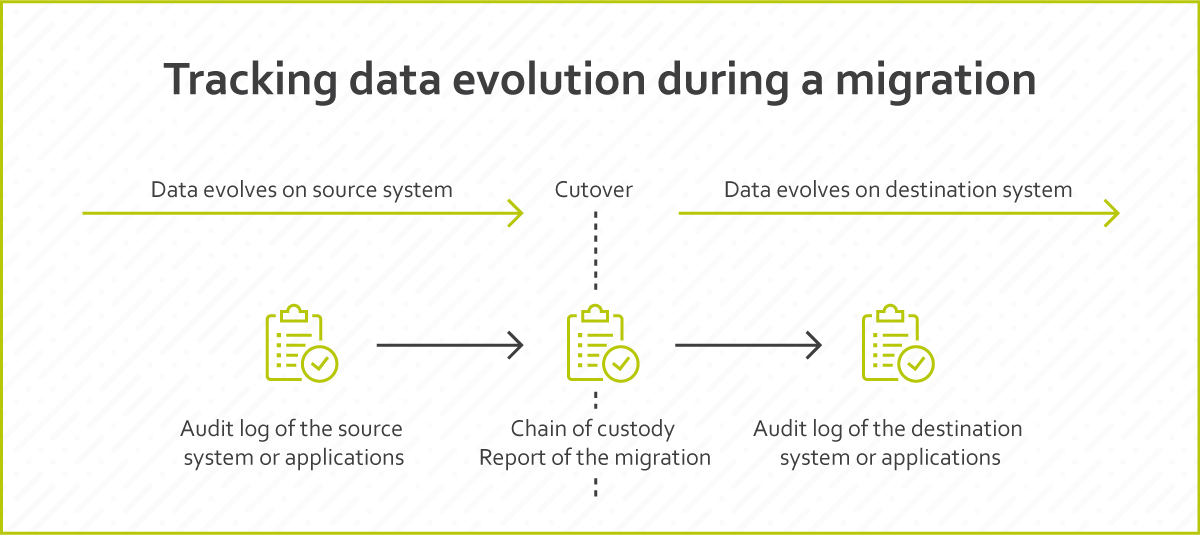 We designed this update with data protection directives in mind and to enable our customers to maintain the integrity and security of their own or their clients' data. We want to give IT professionals, legal teams, compliance officers, and the C-suite one less worry or concern as they continue to navigate a much more complex data protection and eDiscovery landscape. A recent survey of general counsel and compliance officers conducted by AlixPartners illustrates the importance of these additional features. It concluded that more than 90% of in-house counsel found data security and information governance to be critical issues that have impacted their organizations over the last two years.
DobiMigrate 5.8 is the latest functional evolution of a product that has kept Datadobi ahead of the market for more than 10 years by aligning with customer requirements and meeting new industry challenges head on. During that time, we have continued to address the migration issues that are not being solved by any other provider – issues that can leave organizations at risk of incurring fines or facing prosecution. To find out more, please visit our page to learn how DobiMigrate works.